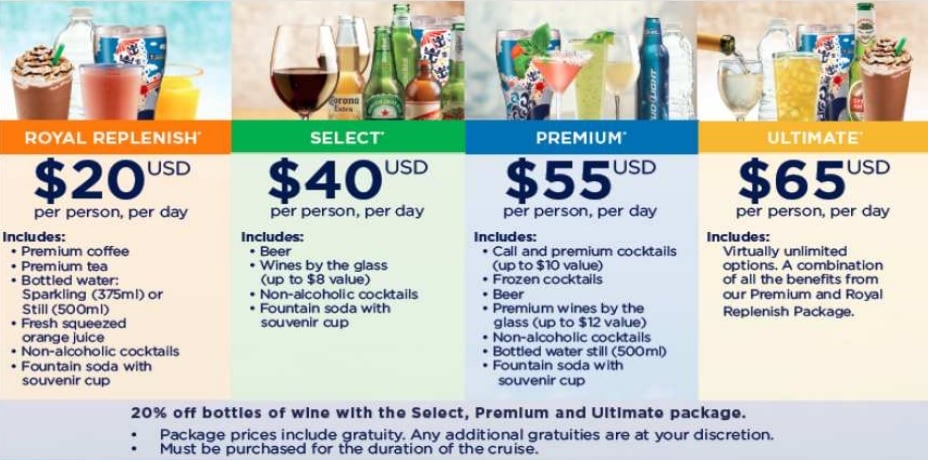 The cost of quenching your thirst on Royal Caribbean International is going up in 2019, at least if you buy a bundled package of beverages in one of three plans.
The Deluxe Beverage Package, which includes alcoholic drinks as well as most types of nonalcoholic beverages, is rising to $63-70 a day, up from the 2018 rate of $57-63. The cost varies from ship to ship and sailing to sailing.
The Premium Refreshment Package charge will be $29 a day, up from $26-29 currently. The packages include premium coffees and teas, bottled still and sparkling water, fresh squeezed orange juice, non-alcoholic cocktails and fountain sodas, as well as Coca-Cola Freestyle beverages.
The Soda Package will cost $12.99 a day, up from $8.50-9.50.
Raising the prices amounts to an 11% increase on average for the Deluxe package, an 11.5% maximum increase for the Premium package and a 44% increase on average for the Soda Package.
Inflation in the overall economy in September was reported at an annual rate of 2.3%.