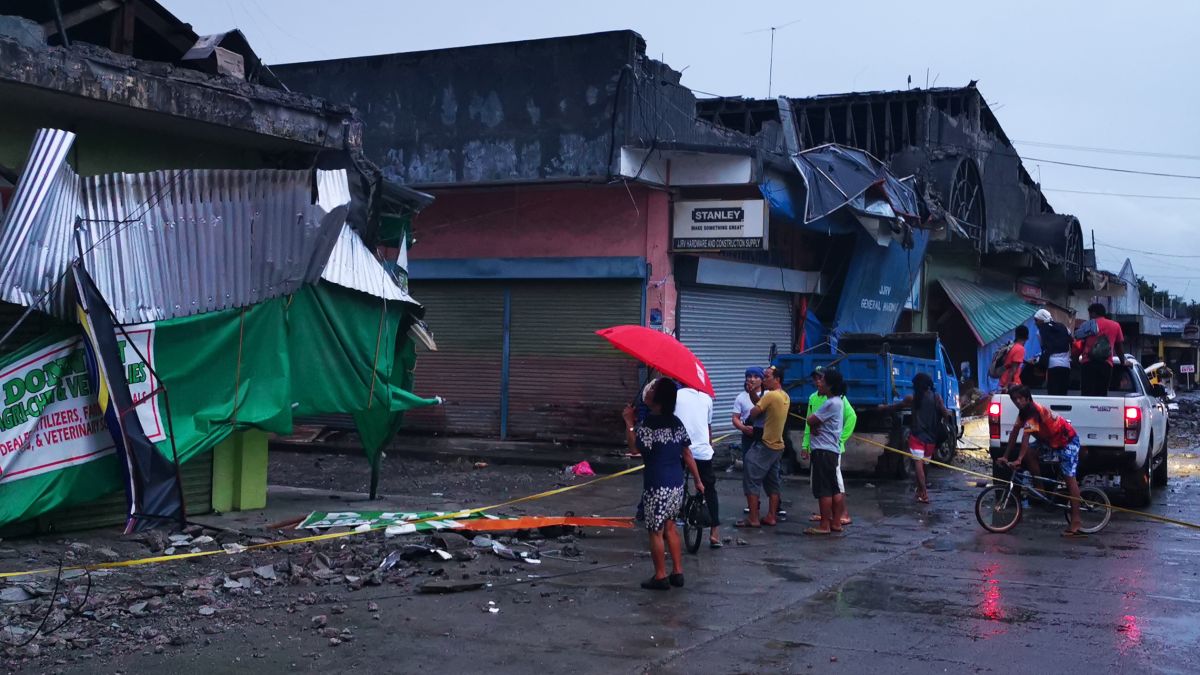 At least three people are reported to have been killed as an earthquake struck the southern Philippines on Sunday.
The 6.9 magnitude quake occurred in Davao Del Sur province on the island of Mindanao.
The country's second-largest island is a popular tourist destination.
Videos posted on social media showed hotel swimming pools overflowing and mass evacuations of people from shopping centres, CNN reported.
The Foreign and Commonwealth Office warned that transportation throughout the area may be disrupted.
"A number of aftershocks have been reported," the FCO said in updated travel advice.
"If you're in Davao Del Sur, or are planning to travel to the area, you should be careful of aftershocks, monitor local media for up-to-date information and follow the advice of local authorities.
"You should check with transportation companies for any changes or cancellations of schedule."
A previous series of 6.6 and 6.5-magnitude quakes struck Mindanao in October, killing 14 and injuring more than 400.