Quantum of the Seas
Cruise lines have responded to a wave of travel and entry restrictions from countries across southeast Asia by cancelling and changing itineraries amid the coronavirus outbreak. Harry Kemble rounds up all the latest developments.
Royal Caribbean International has cancelled two Quantum of the Seas sailings departing from Singapore on February 15 and February 24.
Affected passengers have been given full refunds, the line said.
A Royal spokesperson added: "Royal Caribbean's number one priority is ensuring the health and welfare of our guests and crew.
"We will continue to monitor conditions and will share other itinerary adjustments should they become necessary.
"The Singapore market remains of great importance to us and we look forward to returning there very soon."
Royal Caribbean Cruises has lifted its ban on passport holders from China, Hong Kong and Macau after adopting the controversial policy last week.
A statement from Royal Caribbean Cruises, parent of Royal Caribbean, Celebrity Cruises, Azamara and Silversea confirmed the reversal on Tuesday.
Every passenger who has travelled from, to or through mainland China, Hong Kong and Macau 15 days prior to the departure date is still banned from boarding any of Royal's vessels.
Norwegian Cruise Line has pulled its entire Asia programme for the newly refurbished ship, Norwegian Spirit.
Norwegian Spirit with its new hull design.
All sailings between 15 and December 7 have been dropped and full refunds are being offered, along with 10% future cruise credit.
The line also said it would cover up to $300 per person for any air change fees.
"While it is always our intention to maintain original itineraries, at times, unforeseen circumstances require us to make modifications," the line said. "We appreciate our guests' patience during this time."
Celebrity Cruises has cancelled Celebrity Millennium's sailing departing from Hong Kong on February 15 and altered two Celebrity Constellation itineraries to avoid Singapore and Thailand.
Constellation will spend more time in Cochin, Goa and Mumbai, instead of calling into Phuket, Thailand.
Cunard ship Queen Mary 2 is to miss several ports in southeast Asia and will sail direct to Fremantle, Australia, during its world cruise.
The vessel had been scheduled to call into Phuket, Thailand; Pulau Penang Island and Klang in Malaysia; Singapore; and Hong Kong.
Cunard said the "various travel and entry restrictions…are increasingly impacting ship itineraries and connecting travel" across the world.
Holland America Line (HAL) ship Westerdam was stopped from docking in Laem Chabang, Thailand, a day after the ship had been diverted from Japan.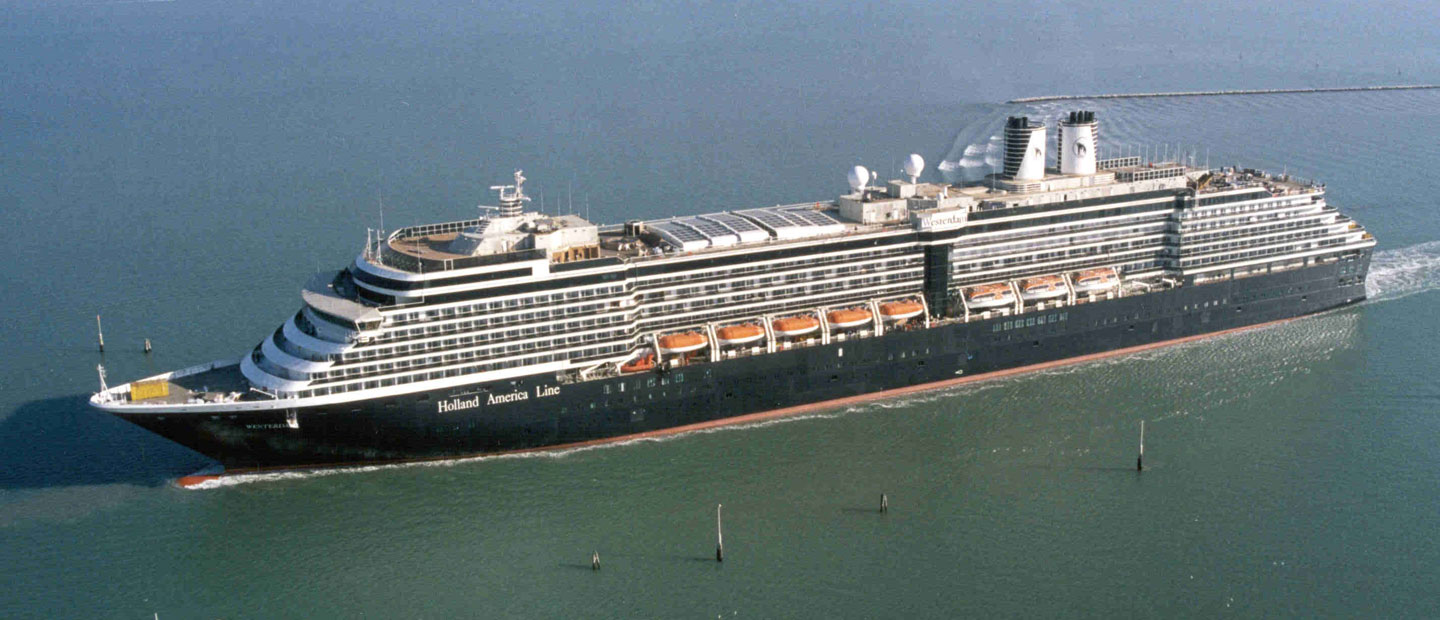 Holland American cruise ship Westerdam who got turned away from Thailand yesterday (Tuesday)
On Tuesday, HAL said: "We are actively working on this matter and will provide an update when we are able."
Princess Cruises on Wednesday confirmed a further 39 passengers onboard Diamond Princess tested positive for coronavirus. The total has now risen to 174 confirmed cases out of 3,700 passengers and crew on board.
The ship is the largest centre of cases outside China.
P&O Cruises is removing calls into Shanghai on March 5-6 and Hong Kong on March 9-10 as part of Arcadia's world cruise and will announce alternative ports "as soon as possible".
The UK line said: "We are very closely monitoring and assessing the impact of the latest developments and health advisories, as well as various travel and entry restrictions which are increasingly impacting ship itineraries and connecting travel.
"We are actively seeking to mitigate these risks to our guests and crew, and are making appropriate adjustments to our operations to protect all onboard our ships."