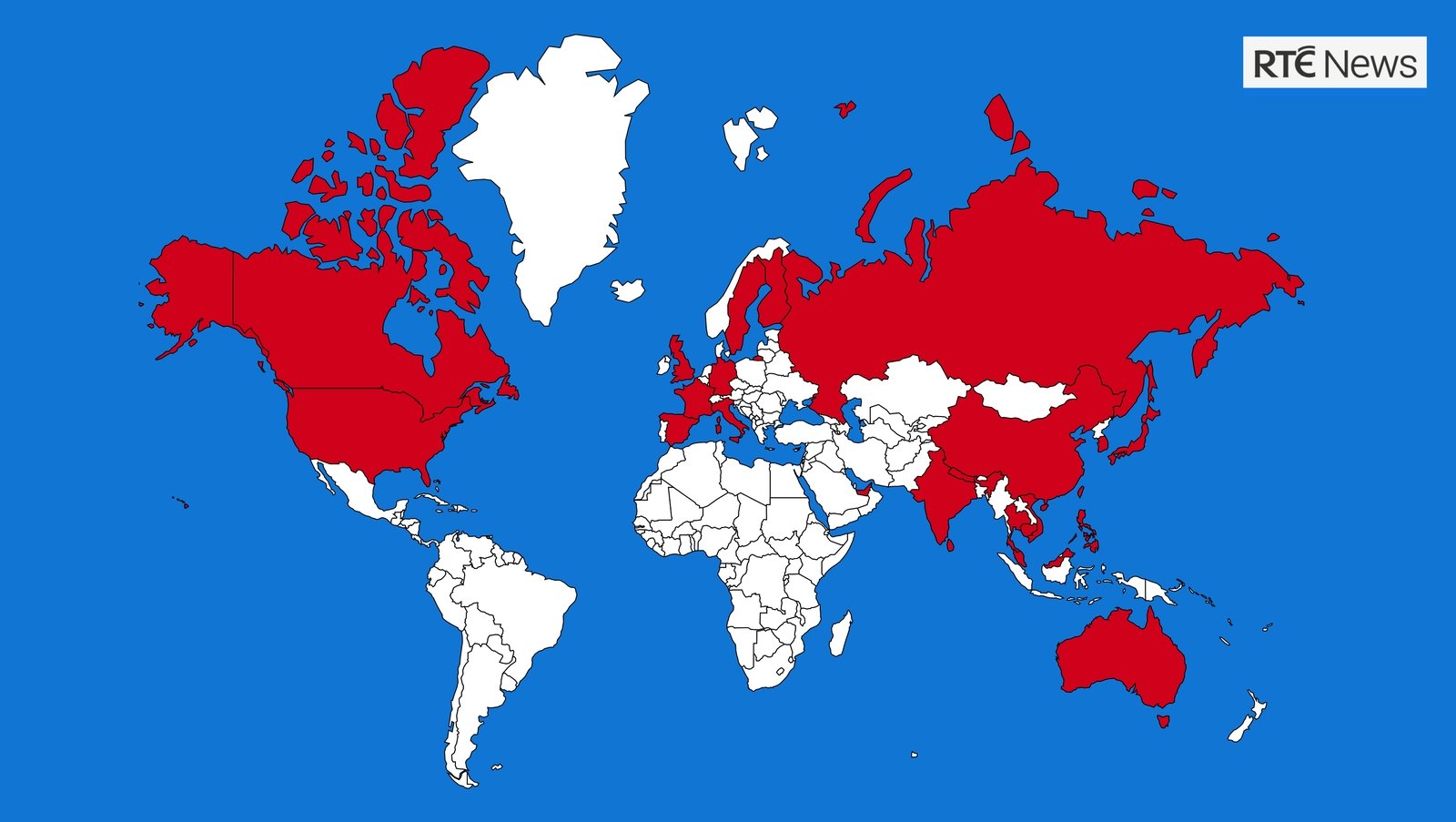 The map above shows the affected areas.
Tour operators are braced to react to travel restrictions as the impact of coronavirus spreads across Europe.
Fears the virus, which has caused the deaths of more than 2,600 people in China, was becoming a pandemic heightened with 80,000 cases worldwide.
More than 20 deaths had been confirmed from 1,200 cases outside of China on Tuesday night. Eleven were in Italy, which had 323 cases – the largest number in Europe, and where more than 50,000 people were quarantined in 11 towns in the Lombardy and Veneto regions, home to Milan and Venice.
Austria, Croatia, Spain, Switzerland and Algeria said new cases involved people who had been to Italy.
The Foreign Office last night advised against "all but essential travel" to the 11 towns in northern Italy.
The chief medical officer Chris Whitty said people with underlying health conditions might want to rethink travel plans for northern Italy but added that it was reasonable for anyone else to go because "there's nothing in this world where there isn't risk".
He told The Times: "We're not recommending changing travel advice for Italy at this point."
A hotel in Tenerife was quarantined after an Italian tourist who had coronavirus had been identified on the island. About 1,000 guests at H10 Costa Adeje Palace were placed on lock-down. Jet2holidays stopped sales to the hotel after it was placed under quarantine, with holidaymakers due to stay at the property transferred to other accommodation.
Consumer group Which? warned that a lack of clarity was creating confusion for travellers. Insurance companies will only payout on a cancelled trip if the FCO has advised against travel to that area.
Tour operators, including Kuoni, Cosmos and Titan Travel, said they were keeping a close eye on developments in Italy and monitoring Foreign Office advice in case of warnings against travel.
Exodus Travels said no one was affected on its current trips in Italy and nearby Austria.
A spokesperson said: "At present, all itineraries are scheduled to operate as normal, however, they are in constant contact with their trusted operators that work in all affected countries, and will monitor the situation closely.
"As always, Exodus Travels works hard to ensure the safety of their staff and customers at all times.
Newmarket Holidays starts its Italy tours in April. Chief operating officer David Sharman said the operator was "monitoring the situation extremely closely".
He added: "As with all incidents that impact on travel we follow Foreign and Commonwealth Office (FCO) as a source of good practice, with our customers' health and wellbeing our top priority."
A school in Northwich closed for the week after students returned from a ski trip in Italy and another, in Nantwich, shut its sixth form.
Agents were fielding questions from concerned customers "instantly", said Miles Morgan Travel chairman Miles Morgan, who added: "24/7 news coverage means clients become 24/7. As the operators say, it goes on the FCO advice – but agents can shine by answering our clients' questions."
Louise Thomas, of Tailor Made Travel, said: "The phone was ringing quite heavily this morning. It's difficult to anticipate the outcome."
Greek airline Aegean waived rebooking fees for passengers due to travel until March 20 across its network.
"Also be advised that our company will continue its regular flight schedule to all destinations, including Italy, until further notice," the carrier added. "Naturally, we will continue to cooperate with the relevant authorities for any further steps that may be required."