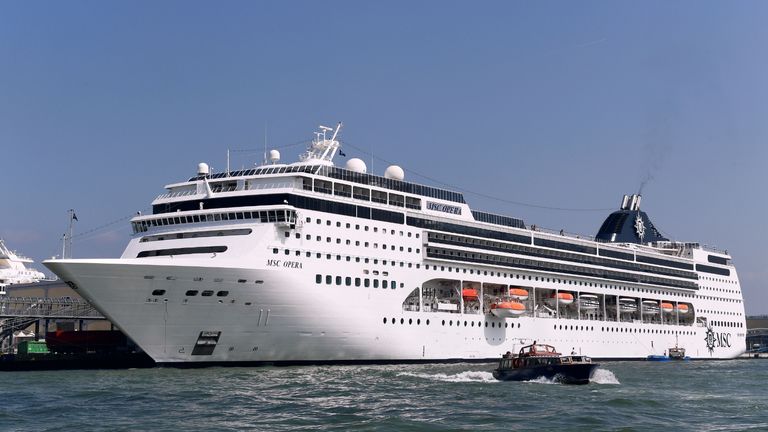 Passengers on MSC Opera were ordered to stay on board on Wednesday after an Austrian passenger from a previous cruise tested positive for coronavirus.
Austrian health authorities informed the line of the test results of the passenger who cruised in the eastern Mediterranean from February 17 to 28 on the 2,142-passenger ship.
MSC told passengers to remain on the vessel after requesting guidance from Greek health authorities.
The line has confirmed no passengers or crew members on the ship have any flu-like symptoms.
The Austrian passenger returned directly to Austria through northern Italy on February 28 after disembarking in Genoa.
A spokesperson for MSC said: "The Greek health authorities gave MSC Opera permission around 13:00 CET to sail from Piraeus, Greece, and continue its journey to its next scheduled port in Corfu, Greece.
"No additional health measures were required to be taken and the ship is currently sailing as planned.
"There are no passengers or crew members currently onboard the ship who have reported any flu-like symptoms."
The spokesperson also added: "The health and safety of our passengers and crew will always remain our top priority."
Last week MSC Meraviglia was denied entry to Ocho Rios, Jamaica, and George Town, Grand Cayman Island, over fears a crew member had coronavirus even though tests had shown they had Type A influenza.
The ship later was finally allowed to dock in Cozumel, Mexico and the line issued an apology to passengers for the missed ports of call.